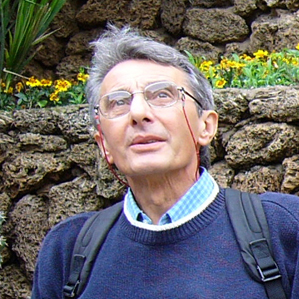 I was born in Asolo, "the town of a hundred horizons". At the end of World War II, my parents sent me to primary scool in the Dolomites, my mother's birth place. My attachment to "our" mountains began there. My father was a good alpinist and his name is often tied to the history of alpinism in the Dolomites. After my secondary studies in Paris, I studied Architecture at the University of Venice.
I worked in our Architects Office with my father, Ohannés, and my brother, Haïg. We concentrated mainly on public bulding projects, hydroelectric power plants and town and country planning. I worked especially on the development of new ski areas and ski resort planning around the world.
After the deaths of my father and brother and the departure of my sister for the United States, I stopped my travelling and I began to concentrate my efforts on Asolo and since then I have lived in our family home "Villa Ararat".